How long do gaming laptops last is a question that almost every gamer/buyer asks. But how long do they last? If you were trying to find out about this, your wait is over now. This article will give you more than just a complete guide on gaming laptop lifespan. You will also know how you can increase its lifespan.
How Long do Gaming Laptops Last?
The laptop's lifespan is not specific for all users. Hence, we can't say a laptop last this many years/time. The reason behind it is it depends on various factors. For instance, a computer from the same brand can have a different life span depending upon the usage of the user.
Also read how much SSD do I need for gaming?
Average Lifespan of a Gaming Laptop
At this moment, you know, gaming laptops' lifespan varies from user to user. This goes the same for a regular laptop also. If taken care of properly, it can last way more than you think. Still, it can last about three years on average. There are some practical ways to increase a gaming laptop's lifespan (more on that later).
Tips to Increase Gaming Laptop Lifespan
Like everything else, a laptop's life also depends on how you use it. That's why we have given you some convenient tips to increase your gaming laptop's life.
Use a Cooling Pad
The reason behind most laptop part failures is mainly related to heating. Most companies provide heat management systems. However, they are not as great as the brand says. (mostly, premium laptops have a better ventilation system.
For this reason, you need to use a good cooling pad. The good thing is you can buy these cooling pads for as low as 3 to 5$. We have tested multiple gaming laptops with cooling pads. Believe me, they work.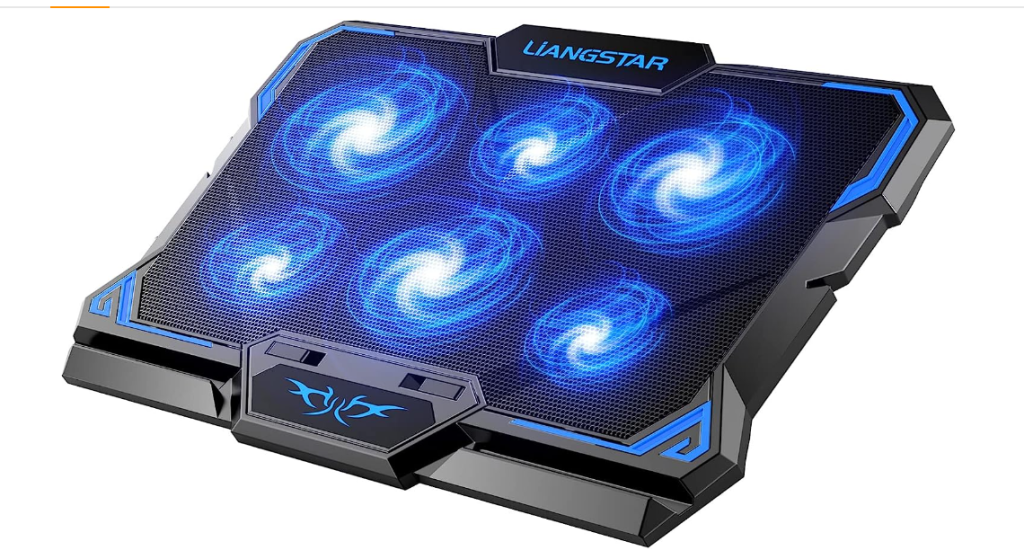 The thing we noticed during testing is that it doesn't bring down the temperature of the laptop. Instead, it keeps the temperature still and doesn't let it go up. By looking at the price, it's great.
Don't Eat While Using a Laptop
This is the most underrated reason for the laptop causing problems. Many people eat while working on their laptops, which is not a good habit. While eating, the food sticks in our hands, which makes the laptop dirty. It gets even worse while eating oily food because it catches dirt. As a result, the laptop starts malfunctioning after some time.
Upgrade the Internals
Upgrading the laptop's internals is the most important way of increasing lifespan. When the laptops get older, it starts causing issues because the applications and software keep updating. As a result, it gets challenging for older hardware to cope. To escape this, you must upgrade the internals such as RAM, Storage(HDD to SSD), etc. This way, you can prepare your laptop for the latest tasks without purchasing a new one.
Don't Install the software you don't need
We often install software and games we don't actually need. If the software is light, then it will not create many issues. However, heavy software does the exact opposite. When you have too much software you don't need, it causes performance issues. I recommend using the online version of the software you use occasionally.
Use a Sleeve for Your Laptop
Very few people understand the importance of a laptop sleeve. They come at ultra-cheap prices, yet they are very effective in protecting your laptop. These sleeves cover your laptop from all sides. As a result, the chances of it getting scratched and dusted get very low. Overall a good quality laptop bag or sleeve is of utmost importance. It would be best if you got it to increase your laptop's lifespan.
Get Extended Warranty
Usually, a laptop comes with a standard warranty of 1 year. If you are lucky enough, you may get two years warranty(some laptops offer it). However, while purchasing a laptop, you can buy an extended warranty. You must buy it. Don't get me wrong, it may feel a little expensive initially, but it will save you much more in case of any malfunction.
Final Verdict
Taking care of a laptop so that it can serve you for many years is very important. Software is evolving very fast that it gets challenging for an old pc to run them smoothly. On the other hand, buying a new gaming laptop year after year is not a practical thing either.
That's why increasing your laptop's lifespan is important. So follow the above-given guide and improve your laptop's life.